As the newest Oral Surgery clinic in Austin, Texas, one of my goals was to adopt and implement technologies to optimize care and healing.
Our office is equipped with digital X-rays including a Cone Beam CT (CBCT) Scanner to better evaluate and treat difficult extractions. The CBCT provides us with a 3-D image of the tooth and surrounding structures, which traditional radiography does not provide. Our scanner can be used to selectively image parts of the jaw and limit the amount of radiation our patients receive. We have also partnered with an Oral and Maxillofacial Radiologist so we have an expert reviewing your imaging as needed.
South Austin Oral Surgery is equipped with a laser for soft tissue procedures as well as low level light therapy (LLLT) and photobiomodulation (PBM). The light from a LASER or LED promotes vascularity and cellular activity which is believed to lead to decreased pain and faster recovery. We use an LED light with most extraction sites to help in our patient's recovery.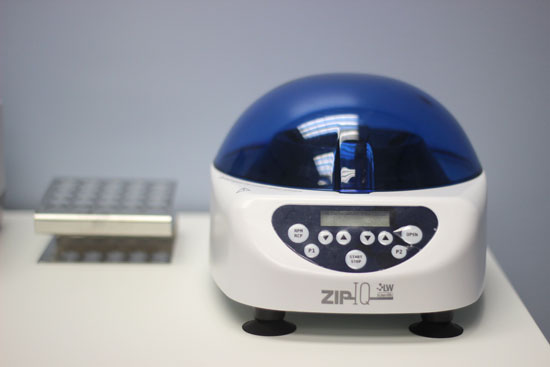 Platelet rich fibrin (PRF) is a process where blood is drawn and spun in a centrifuge to concentrate healing factors that promote clot and bone formation. I have provided this service since 2019 and the outcomes compared to patients who did not receive is significant. Many patients reported decreased pain and swelling. Studies have also shown improved bone formation with the use of PRF. PRF can also be combined with microneedling in facial rejuvenation, another service that we offer our patients.